This summer, 447 students representing 45 states and 34 countries spent eight weeks living, learning and interning in Washington, D.C. through The Fund for American Studies (TFAS). We are pleased to have the opportunity to teach these rising leaders about the important principles of liberty and free-market economics.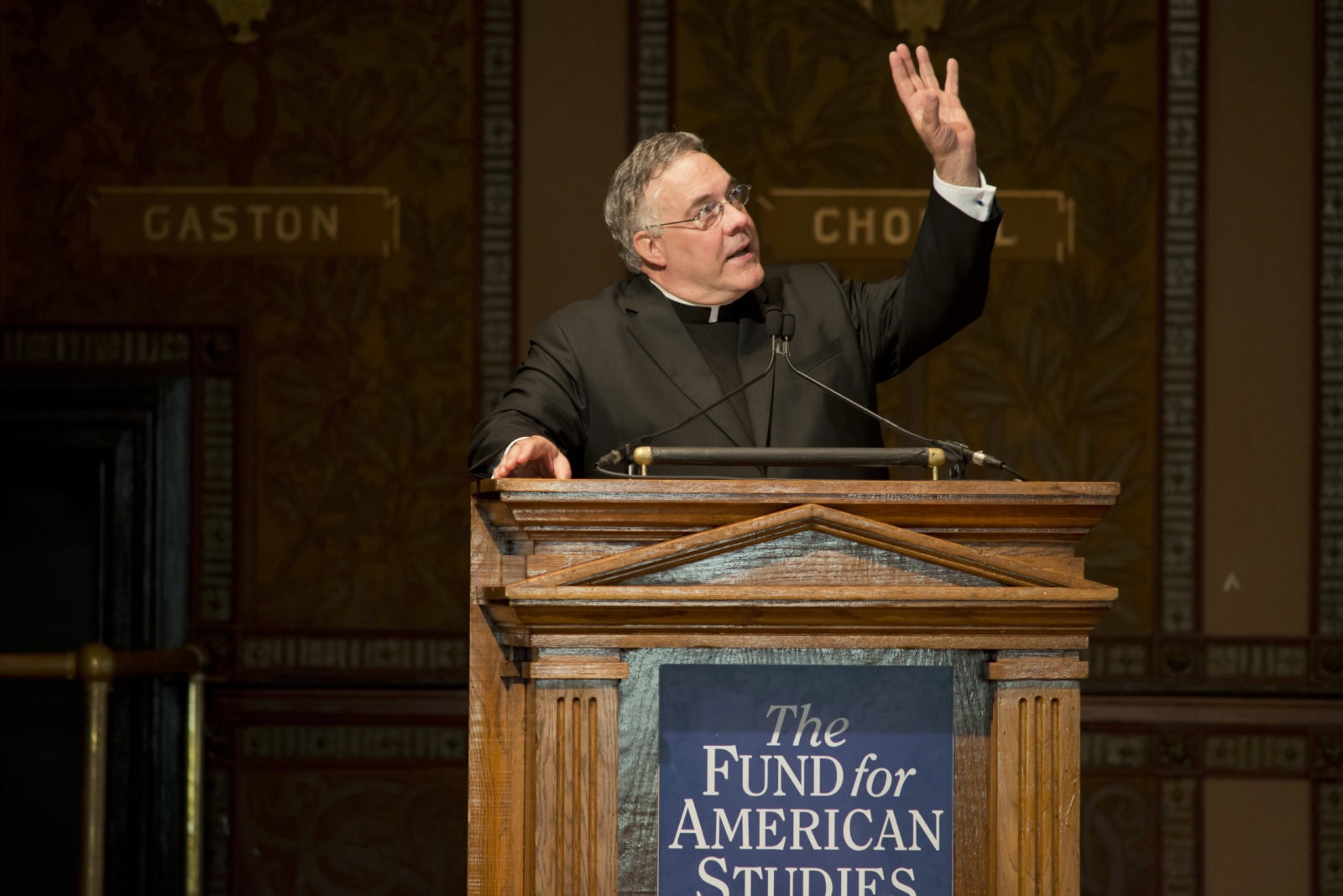 In addition to taking courses for credit at Georgetown University, attending site briefings and interning for 30 hours a week, the students took part in leadership and career building activities and attended numerous lectures with Washington public policy experts.
As promised, our students were kept busy this summer. They heard from prominent speakers such as House Majority Whip Kevin McCarthy (Calif.), Fred Barnes of the Weekly Standard, Ambassador Terry Miller of the Heritage Foundation and Sen. Lamar Alexander (R-Tenn.). They also attended exciting and informative briefings at places such as the Capitol, the CIA Headquarters and the State Department.
The summer closed with a commencement ceremony held on Aug. 3 at Georgetown University's Gaston Hall. After opening remarks from TFAS president Roger Ream, a student from each of our undergraduate institutes spoke about their time in Washington and their experiences with TFAS. Following the student testimonials, Fr. Robert Sirico,president of the Acton Institute, delivered the annual David R. Jones Lecture on Freedom's First Principles. Sirico's remarks on freedom and morality were well received by the students and their families. The ceremony concluded with remarks from TFAS Chairman Randal C. Teague, and the students then went to special ceremonies for their individual institutes.
Emily McDonough (P 12), a student in our 2012 Institute on Philanthropy and Voluntary Service (IPVS), said in regards to her TFAS experience, "I have never been more proud to call myself a part of something."  We are no less proud to welcome our newest alumni to the TFAS family.