This summer TFAS brought together 308 students from the United States and abroad to its programs overseas for cross cultural exchange. The institutes, held in the Czech Republic, Greece and Hong Kong, prepared the diverse group of young people for leadership and the advocacy of freedom.
"The (TFAS) experience was beneficial in so many ways," said Cambodian student Vichhra Mouyly (HK 11). "I not only gained knowledge about political economy but also skills to implement that knowledge. I also learned the importance of networking and, of course, cultural tolerance."
International Programs Summer Snapshot
AIPES 2011  • 117 Participants
Students represented 30 countries in Central and Eastern Europe.
Alumni from Romania, Hungary, Macedonia, The Netherlands and Iran participated in an alumni career panel where they offered advice and fueled discussions with the students.
Students attended guest lectures with U.S. ambassador to the Czech Republic Norman Eisen and former Czech Foreign Minister Cyril Svoboda.
A student-led fundraiser brought in 15,000 Kč (nearly $900 USD) in scholarship money for a student to attend AIPES in 2012.
President Boris Tadic of Serbia delivered the commencement address.
This year's professors were Roger Pilon(government) and Kurt W. Rotthoff(economics).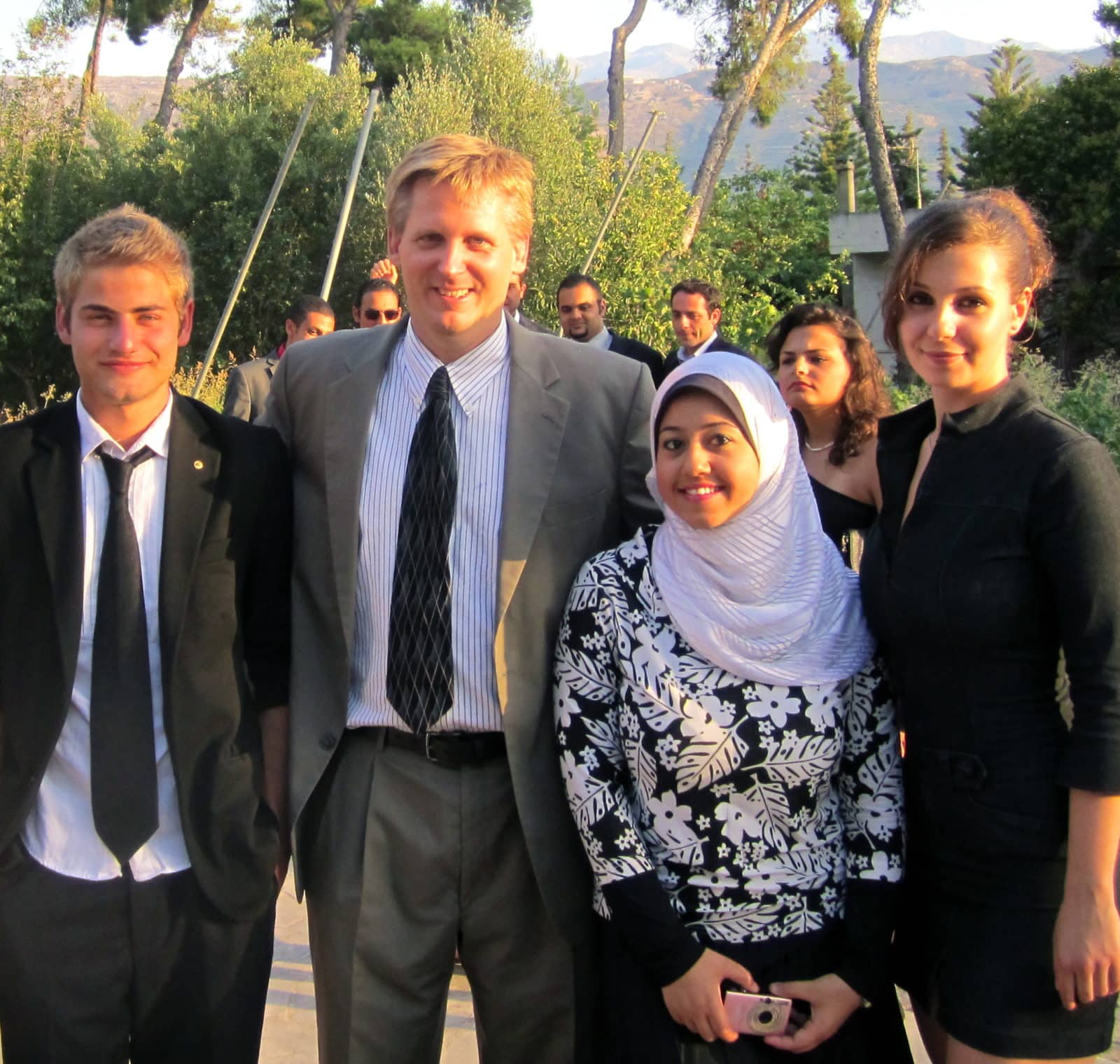 IIPES 2011 • 96 Participants
The largest IIPES class to date welcomed students from 27 countries, including Egypt, Lebanon and Iraq.
Kolinda Grabar, assistant secretary general of NATO, was the guest of honor at the commencement ceremony.
The Bulgarian ambassador to the United States, the Serbian ambassador to France and the former Palestinian ambassador to Greece spoke on a diplomatic panel.
This year's professors were Michael J. Collins (The good Society), Faten Ghosn (I 99) (conflict management), Sam Potolicchio(political economy) and Antony T. Sullivan(intellectual history).
AIPE 2011 • 65 Participants
AIPE welcomed students from countries throughout Asia, including China, Vietnam, Nepal, Cambodia, Sri Lanka, Malaysia, Indonesia and for the first time Burma.
An impressive lineup of lecturers spoke to the class, including president of the American Chamber of Commerce in Hong Kong Richard Vuylsteke; Asia business editor for the Economist Thomas Easton; and the political officer at the U.S. Consulate in Hong Kong Elizabeth Hague.
As a part of their economics class, the students participated in a Hong Kong Night Market activity, which allowed them to see first-hand how free markets work and how prices are set through competition. This year, the students also took part in business case studies, where they researched and organized interviews with small industry leaders. Each group reported about the basic business condition, competition within each industry, and how the role of government impacts their ability to conduct business.
Professors Andrew Morriss (economics) and John Baker (American studies) incorporated small group debates into their curriculum this year and promoted small group discussions over lunch and after class allowing students to discuss in depth the economic and political issues facing their own countries.
EJI 2011 • 30 Participants
Young journalists and journalism students participated from countries across Europe as well as Pakistan, India, Philippines, Cambodia and Egypt.
Participants attended site visits at Radio Free Europe/Radio Liberty and Czech TV.
Guest lecturers and Professor Laura Kelly (journalism) discussed topics such as photojournalism, new media and conflict reporting. Journalists from the BBC, Bloomberg and Transitions participated in panel discussions.