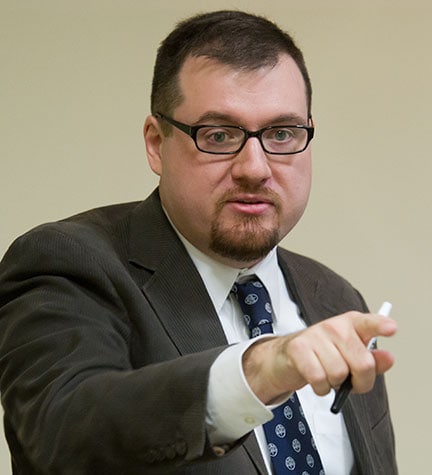 Dr. Adam Martin teaches Political Economy in the TFAS American Institute on Political and Economic Systems (AIPES) program in Prague, Czech Republic.
Martin is an assistant professor in the Department of Agricultural and Applied Economics at Texas State University. He also serves as a Political Economy Research Fellow at the university's Free Market Institute.
His research interests include Austrian economics, economic methodology, economic development and public choice. After receiving his Ph.D. in economics from George Mason University in 2009, he was a post-doctoral fellow at the Development Research Institute at New York University. He has also been a visitor at the Center for the History of Political Economy at Duke and the Social Ontology Group at Cambridge.
Martin is a co-founder of the Carl Menger Essay Contest of the Society for the Development of Austrian Economics, an undergraduate essay contest.