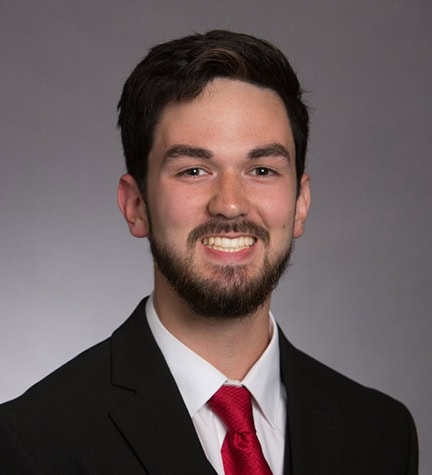 Andrew Hamm serves as an international programs associate at The Fund for American Studies, where he helps facilitate marketing and recruitment efforts for TFAS International programs in Europe, South America and Asia. He graduated summa cum laude from Jacksonville University with a bachelor's degree in marketing and management and a specialization in philosophy.
During his undergraduate studies, Andrew served as a resident advisor for three years, studied international marketing while abroad in Scotland, led charity drives with his local Rotary club, and started his own Christian apologetics organization, Ratio Christi. He first became interested in the liberty movement after facing backlash on his campus for organizing debates on contentious topics of faith and philosophy.
Prior to joining TFAS, Andrew was a fellow at both the John Jay Institute and the Center for Religion, Culture & Democracy, taking a deep dive into the worlds of theology and political philosophy. He is currently seeking publication for research he conducted on his favorite classical liberal thinker, John Locke.
Andrew is a 'Florida Man' at heart: a true lover of all things seafood and sunshine. In his free time, he enjoys reading poetry and refurbishing furniture. He is, to his ruin, a Jacksonville Jaguars loyalist.