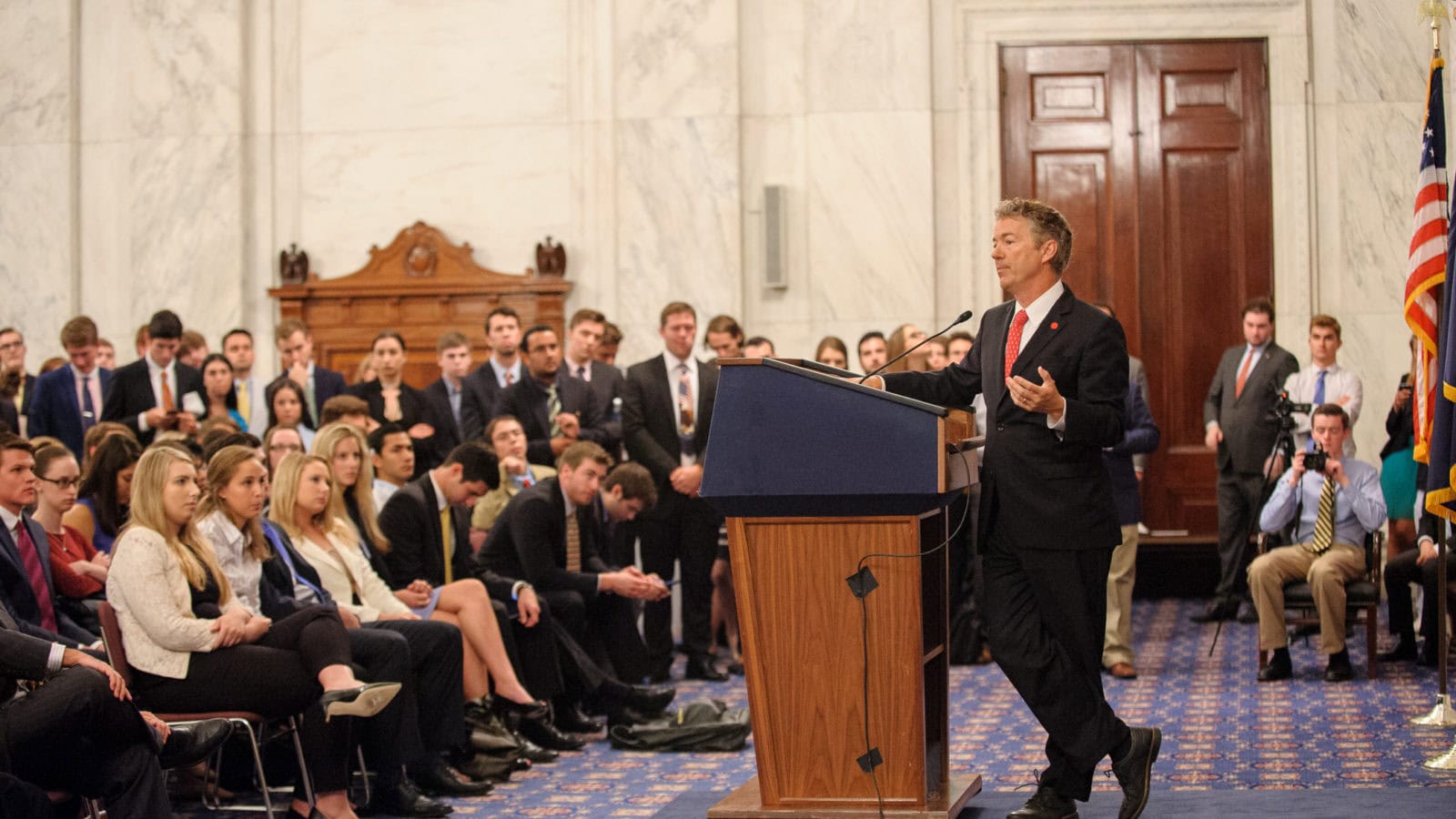 The Capitol Hill Lecture series is a one-of-a-kind event open to all interns – not only TFAS students – and attracts 1,500 young leaders each year, putting young people face to face with prominent leaders advancing the cause for freedom.
Join us for an inspiring series of talks featuring courageous thought leaders who challenge the status quo to uncover the truth behind complex issues. These exceptional leaders have dared to question conventional wisdom, challenging long-held beliefs and breaking barriers. From trailblazers in journalism and politics, to pioneers in science, our speakers will challenge your assumptions and spark new ideas. Don't miss this opportunity to hear from the brilliant minds who are putting truth above conformity and making a real difference in the world.
The series is hosted by The Fund for American Studies and The Office of Senator Rand Paul and is generously sponsored by the Einhorn Family Foundation.
Lunch vouchers to the Dirksen Senate cafeteria will be available to all attendees when the lecture concludes.
---
2023 LECTURES
Courageous Leaders:
Challenging the Status Quo
Thursday, June 15: Matt Taibbi – American Author, Journalist and Podcaster
Topic: The Twitter Files
Hart 902
12:30 – 1:30 p.m.
Wednesday, June 21: John Tamny – Forbes Editor & Author of Popular Economics
Topic: TikTok and Government Censorship 
Hart 902
12:30 – 1:30 p.m.
Wednesday, July 12: Senator Rand Paul of Kentucky
Topic: The Case for Limited Government
Kennedy Caucus Room | Russell 325
12:30 – 1:30 p.m.
Wednesday, July 19: The Honorable Tulsi Gabbard – 4-Term Congresswoman and Lt. Col in the U.S. Army Reserves
Topic: Uniting People Who Celebrate Liberty, Freedom, Democracy and the Heart of America
Kennedy Caucus Room | Russell 325
11:45 a.m. – 12:45 p.m.
Wednesday, July 26: Dr. Marty Makary – Surgeon, Author, and Medical Commentator
Topic: COVID Misinformation
Hart 902
12:30 – 1:30 p.m.
---
Please visit TFAS.org/CHLS23 to register for the 2023 Capitol Hill Lecture Series.
Registration for the individual lectures opens 7 days before each event. If you have any questions about the series, please contact TFAS Director of Special Events Jane Mack at jmack@TFAS.org or 202.986.0384.