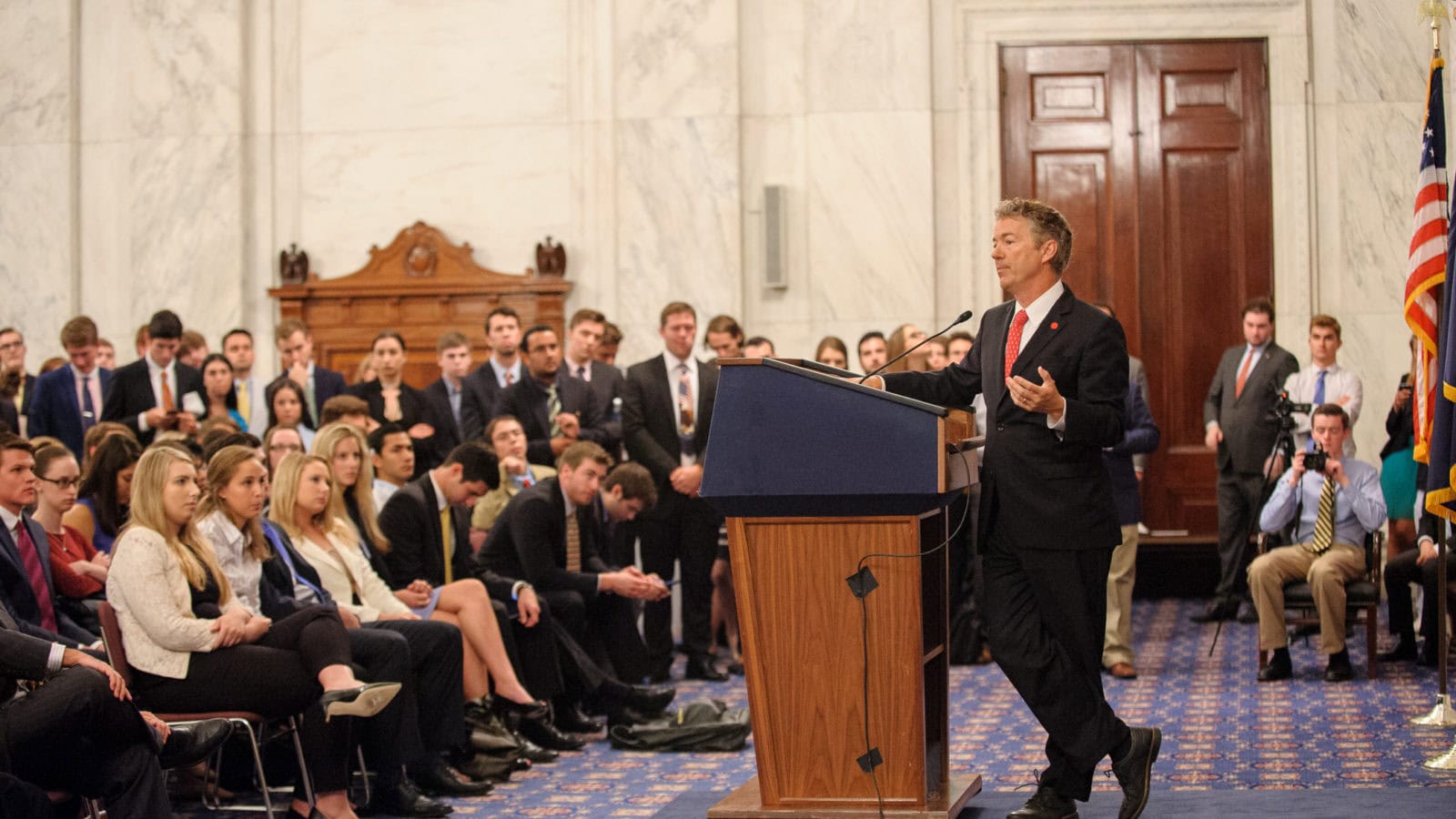 The Capitol Hill Lecture series is a one-of-a-kind event open to all interns – not only TFAS students – and attracts 1,500 young leaders each year, putting young people face to face with prominent leaders advancing the cause for freedom.
This annual series on "Free Markets, Individual Liberty and Civil Society" is a free educational opportunity for Washington, D.C., interns to hear firsthand from today's leaders in liberty. The annual series is held in partnership with the Office of Senator Rand Paul of Kentucky. The Capitol Hill Lecture Series is generously sponsored by the Einhorn Family Foundation.
"The series inspired me to do what these people do. The speakers are really at the top of their field fighting for these values and the free market. We all have dreams to be leaders when we grow up. What's cool is to see the people who are paving the way for us to be the next generation of leaders, and it's great to hear from them on how we can contribute to the cause." – Austin Sheehy '15
2021 LECTURES
Wednesday, June 23
Senator Rand Paul of Kentucky
12:30 – 1:30 p.m. | Hart Senate Office Building – Room 216
Future dates and speakers to be announced.
Please visit TFAS.org/CHLS21 to register for the 2021 Capitol Hill Lecture Series.
Registration for the individual lectures opens 10 days before each event. If you have any questions about the series, please contact TFAS Director of Special Events Jane Mack at jmack@TFAS.org or 202.986.0384.